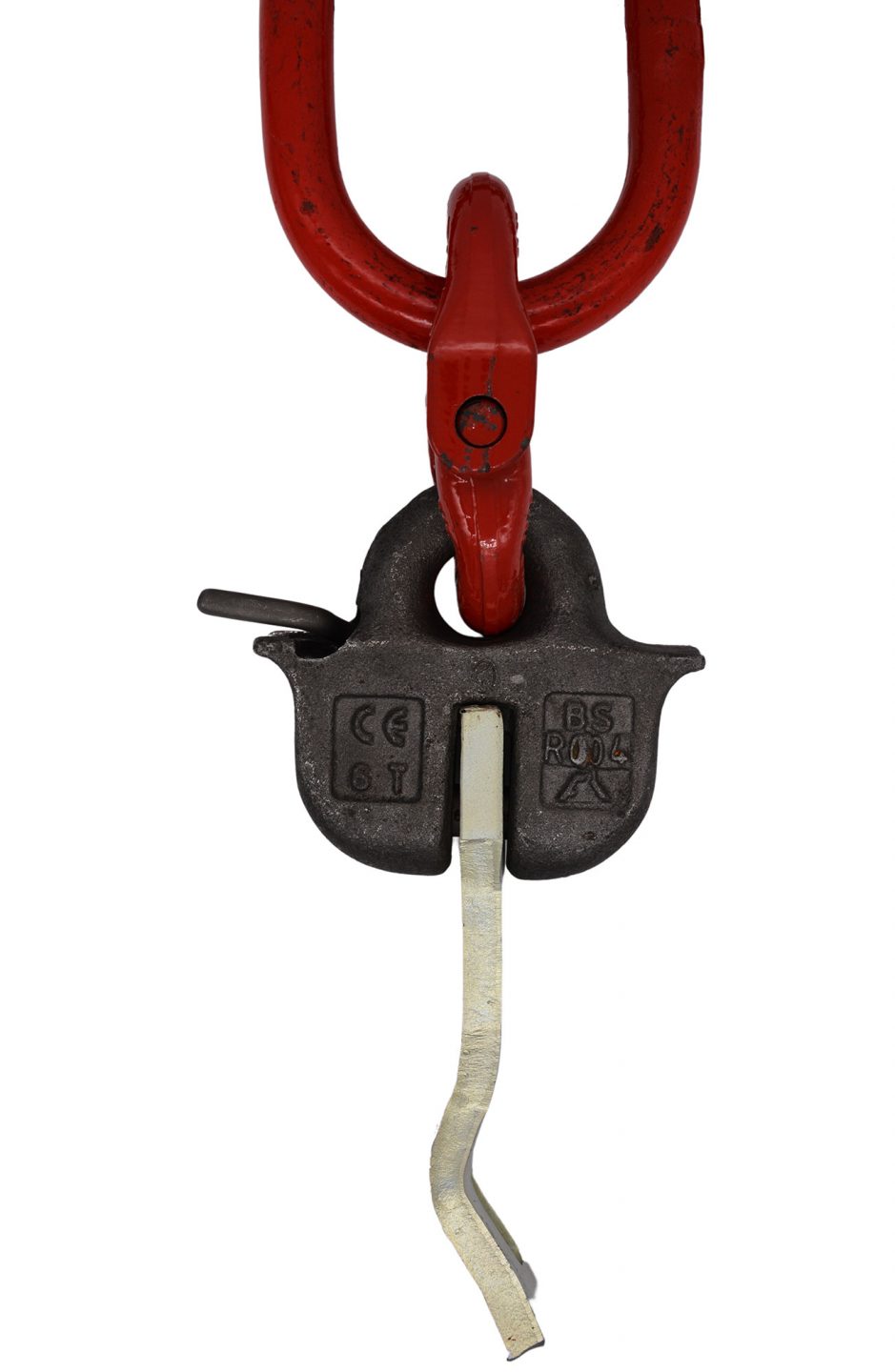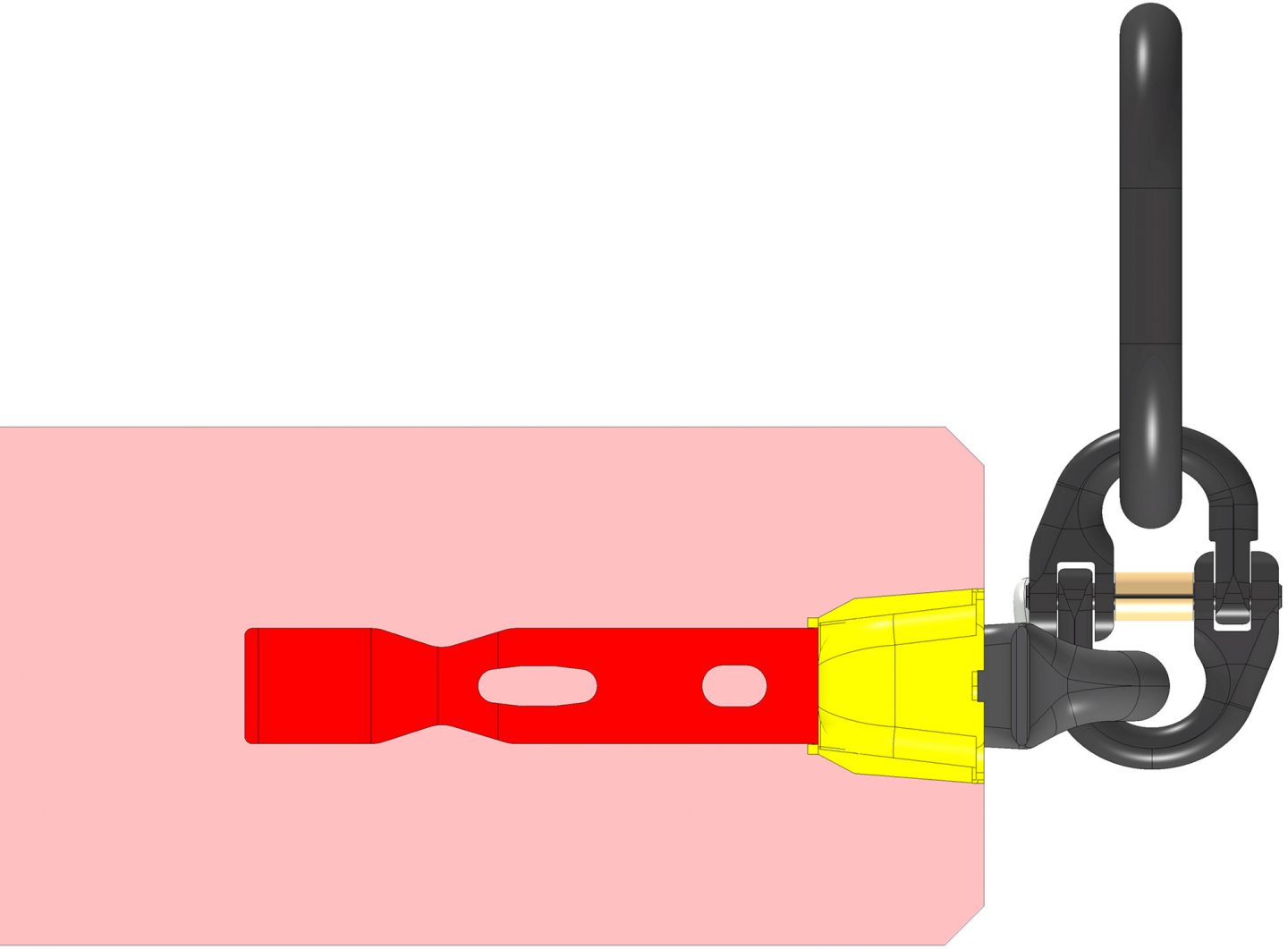 The Torre lifting system has been designed for edge and vertical lifting.
The clutches are provided with a double security system and throwaway plastic boxes. The shape of its plate allows a double coupling hollow with the clutch, for the lifting and movement of precast panels and structures, thus avoiding breaks and fractures.
The system consists of:
Shackle
This is the device that sits between the reinforced concrete element and the crane hook with connected cables/chains system. It has a double safety mechanism based on a joint concept, ideal for dissipating shocks and dynamic stress. Thanks to its three-part articulation, where the middle part is a double "C" link, it allows for the concrete elements to be tipped on end and overturned, guaranteeing stress absorption.
Plate
This is the lifting device sunk into the precast concrete elements, bracketed and caged. It has marked 2 – 12 ton load capacity.
Fast: plate/shackle coupling
The shackle and plate are extremely fast to couple thanks to the special plastic box: simply remove the lid and the plate is ready for hooking-up.
Double safety
The shackle has a double safety mechanism based on the concept of a joint which prevents translation and rotation of the shackle closing bolt.
Versatile
The TORRE system is suitable for edge lift stripping and for on end tipping of various sizes and types of reinforced concrete elements.
No cracks
The plate is specially shaped to counter the risk of it coming away from the concrete. In fact, the front has been carefully designed to create a double recess for coupling with the shackle in order to distribute the stress on the steel, without creating any pressure on the concrete. The TORRE plate lets you lift the concrete elements without generating any cracks or flaking during stripping.