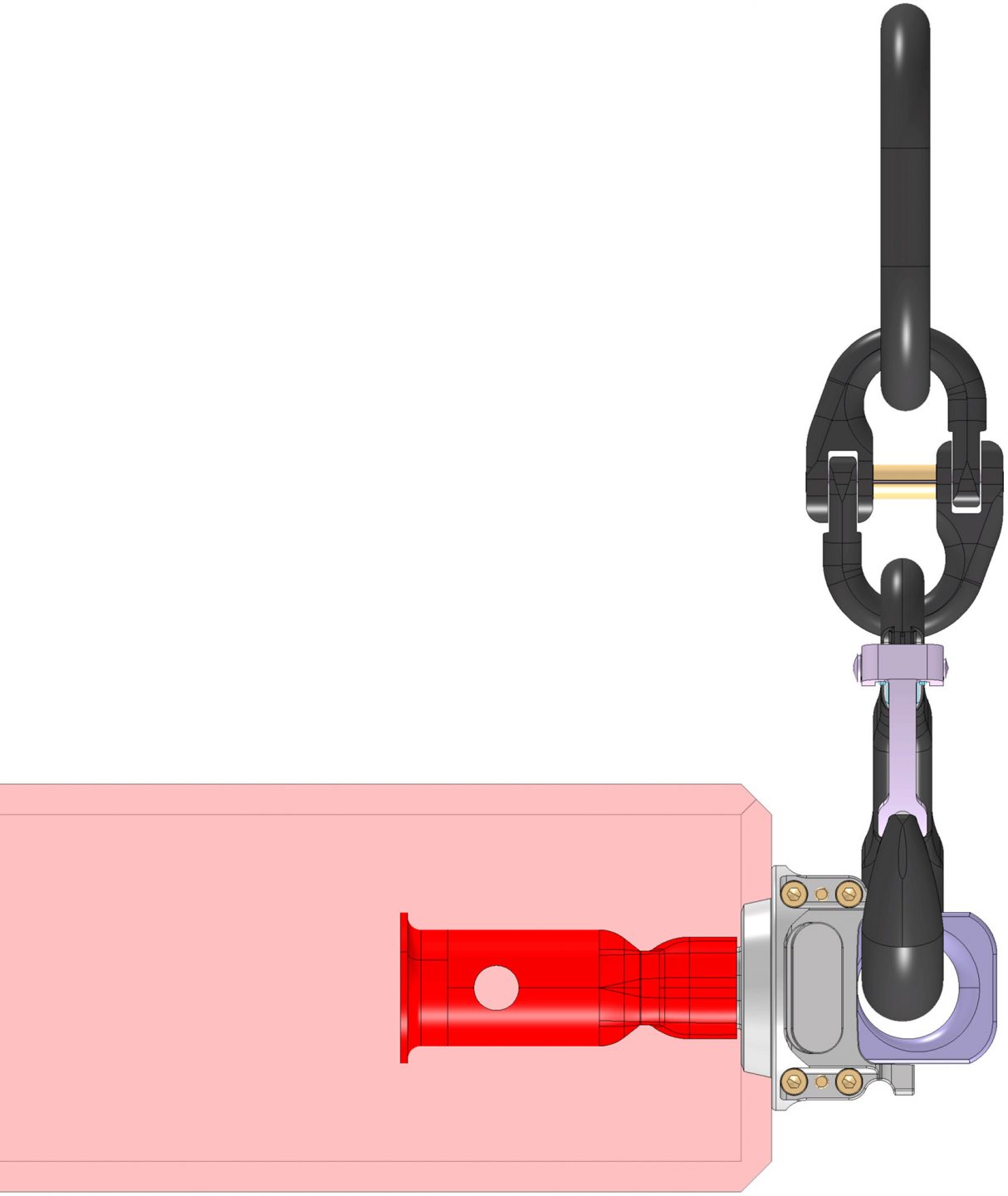 Safelift is a universal lifting system: easy and fast to use, extremely safe and foolproof. It is exceptionally versatile: it can be used with any kind of precast manufactured element, besides enabling any type of handling. The space use for inserting the shackle is minimum, also in narrow elements. And the aesthetic result is guaranteed.
The system consists of:
Articulated hook
This is the device placed between the load bearing shackle and the crane hook or the crane/cable system. It consists of three parts, the central one being a double "C" compression link, allowing for all types of movement and guaranteeing absorption of strain.
Shackle
This permanent device is inserted and fixed to the SAFELIFT for safe movement of the precast element thanks to the articulated hook.
Tube
This permanent device is embedded in the precast concrete element(suitably tied and confined) and lets you lift loads of between 1 and 12 tons.
Fast, safe and foolproof
SAFELIFT's fast, easy hooking-up is totally foolproof: lifting cannot start until the shackle and the SAFELIFT have been safely and fully engaged.
Universal
All types of movement for any element, different loads with the same equipment.
The SAFELIFT system lets you move architectural panels (horizontal or vertical) at will, regardless of their thickness, and columns, beams, roofing systems (ridge tiles, andirons and double Ts) and concrete pipes.
Less space needed
More concrete around the insert without the need for cavities on the outside means less local weakness and the best aesthetic solution.