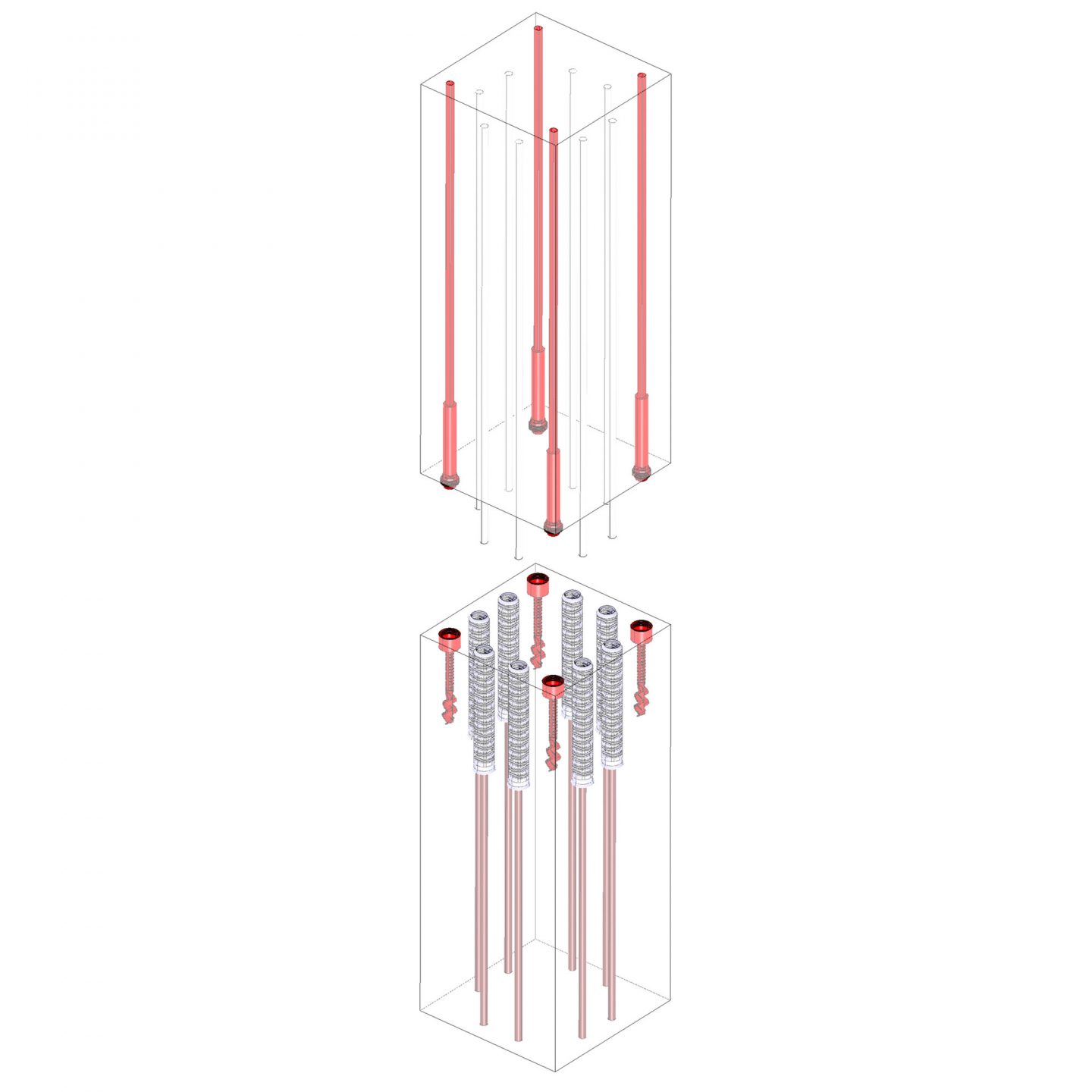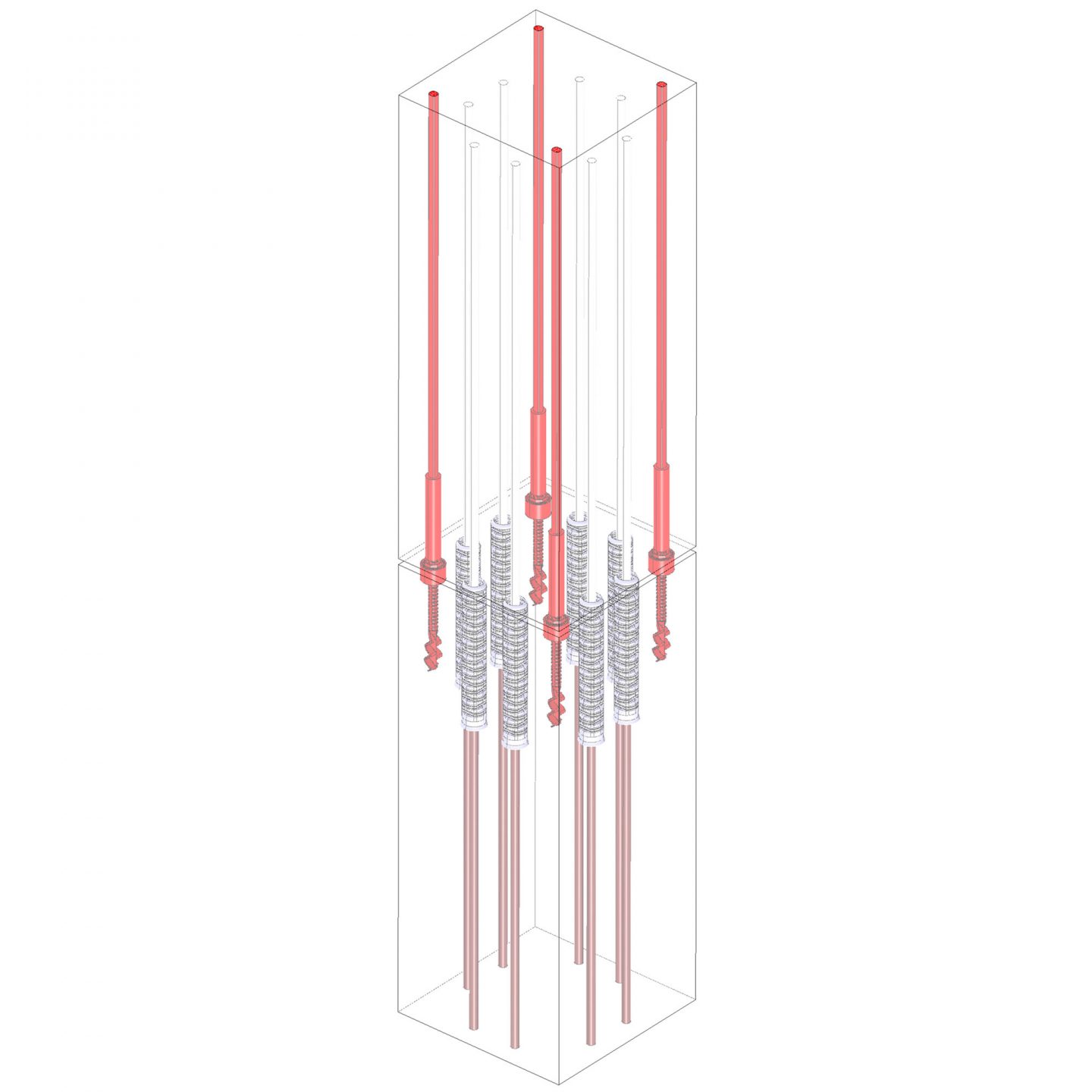 The Continuity Connection RS is particularly appropriate when, for reasons related to the weight and / or size, it is necessary to divide the precast column in two or more segments. The capability of the RS system to restore the structural continuity between the two concrete parts returns a STRUCTURAL MONOLITHIC ELEMENT having the same characteristics of strength and ductility that the columns would have if they were manufactured as a unique part.
ADVANTAGES of the RS system:
Coupling tolerances
Guarantees higher tolerance than other junction systems on the market.
Vertical and height adjustment of the column
The system foot allows for fine adjustment of the height and verticality of the building up to 5 cm (2").
Double adherence
The sleeve is purposely designed to ensure internal and external adherence of the system.
No bracing
Increase in erection speed and lower laying prices.
Universality
One anchoring sleeve can be combined with rebars of different diameters: ø 12 to ø 40 ( # 4 to # 11).