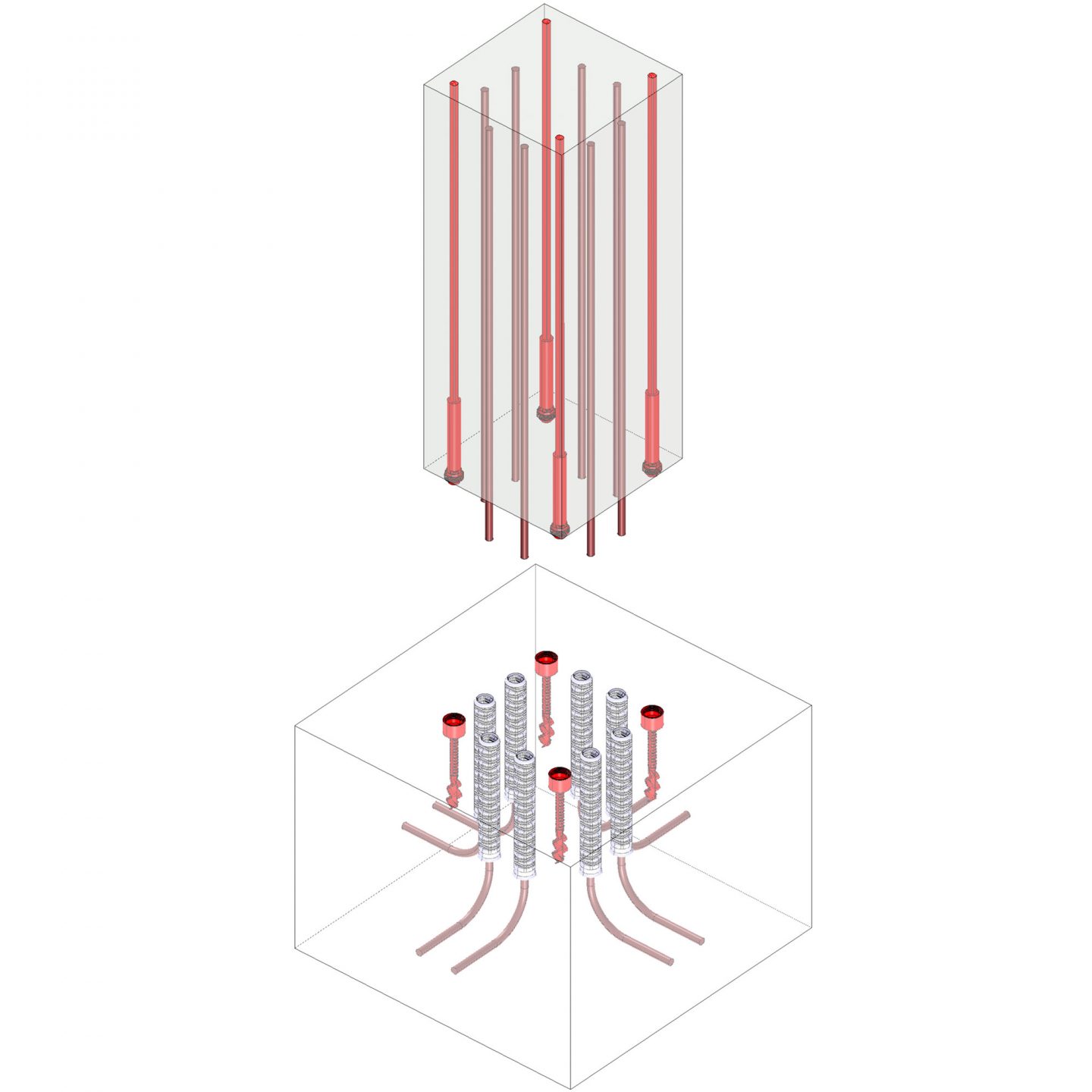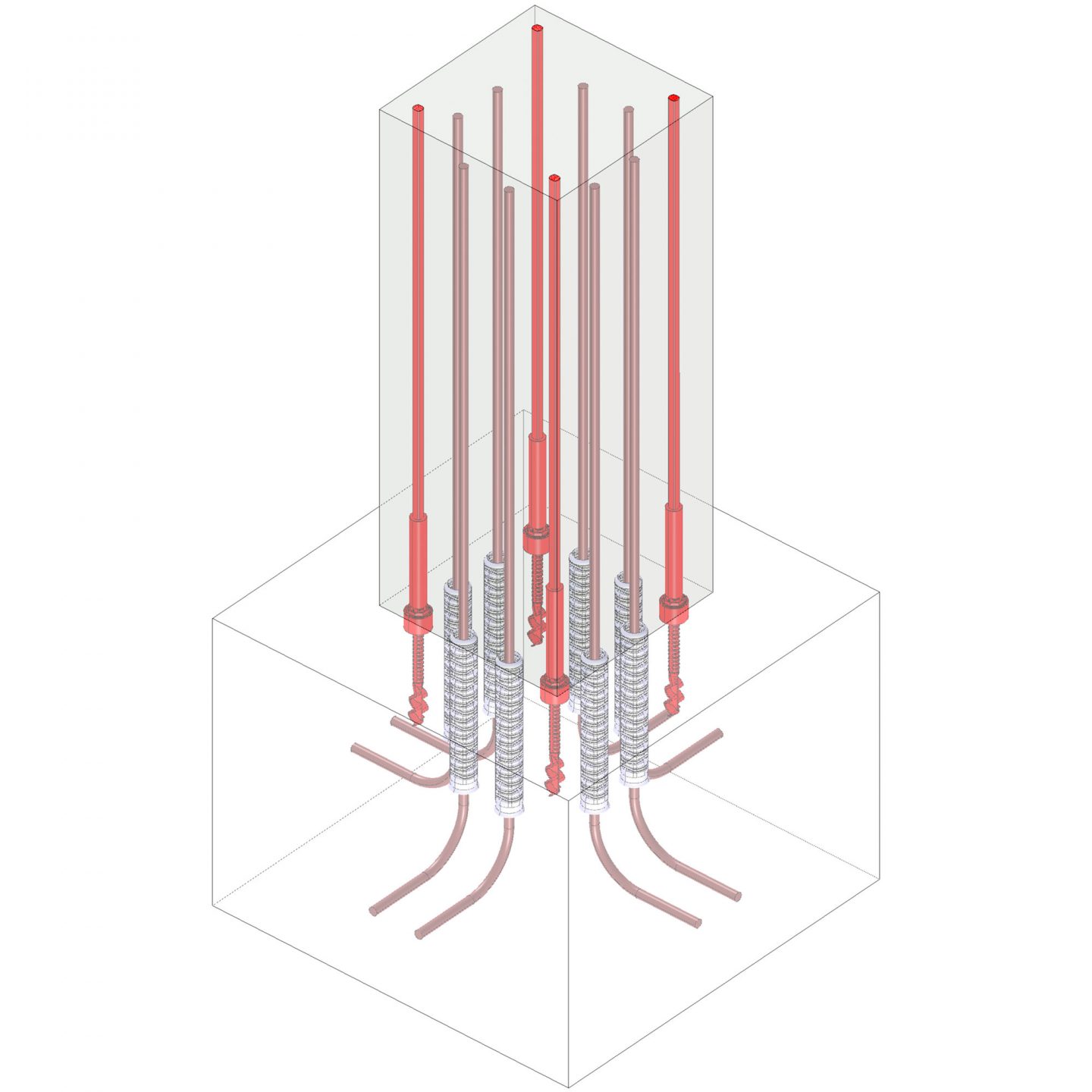 The Continuity Connection RS bears as seismic resistant device for the direct connection of precast columns to precast foundation works. It allows the elimination of the grouting well of the plinth: using the adjustment foot, the column can be installed WITHOUT THE USE OF TEMPORARY SUPPORTING AND BRACING WORKS. The RS system allows to obtain a CONTINUOS TIE between columns and foundation works making a structural node, PERFECT EMULATION OF THE CAST IN PLACE STRUCTURES.

ADVANTAGES of the RS system:
Reduction of excavation units
Thanks to the elimination of the well housing the plinth, the depth of excavation can be significantly reduced.
Simplification of the reinforcement frames
The elimination of the well can greatly simplify the reinforcement frames of the foundation works.
Coupling tolerances
Guarantees higher tolerance than other junction systems on the market.
Vertical and height adjustment of the column
The system foot allows for fine adjustment of the height and verticality of the building up to 5 cm (2").
Double adherence
The sleeve is purposely designed to ensure internal and external adherence of the system.
No bracing
Increase in erection speed and lower laying prices.
Universality
One anchoring sleeve can be combined with rebars of different diameters: ø 12 to ø 40 ( # 4 to # 11).