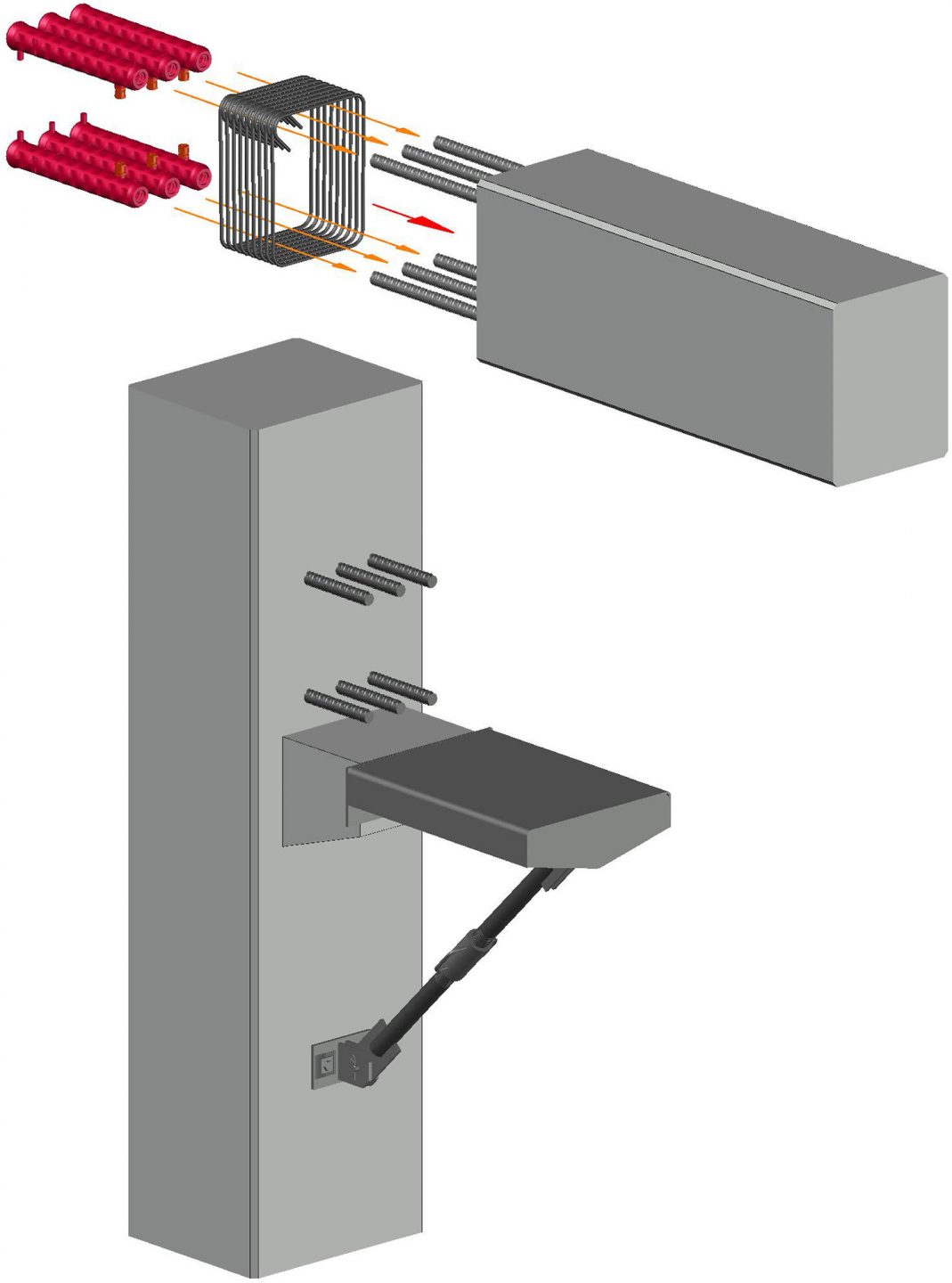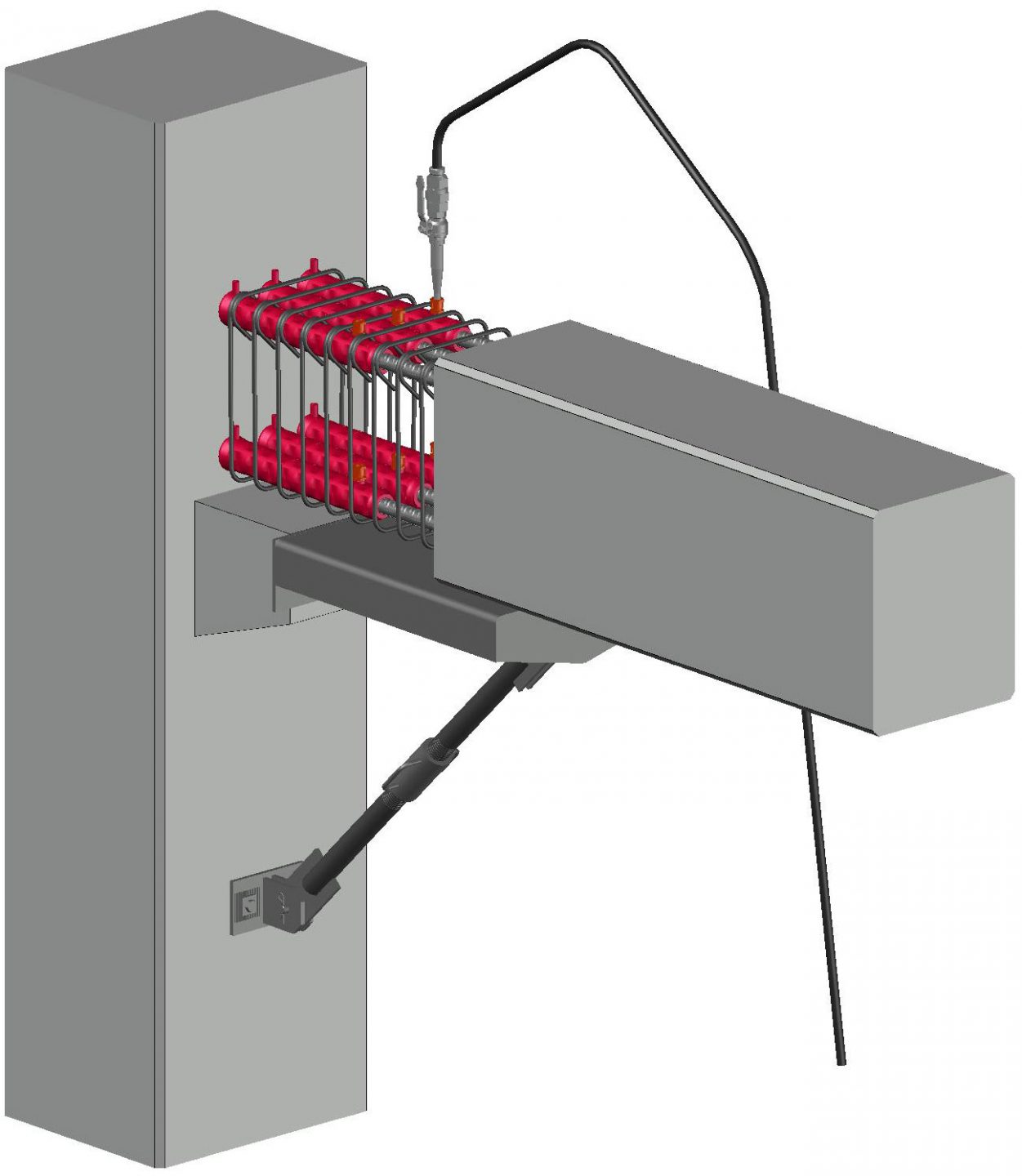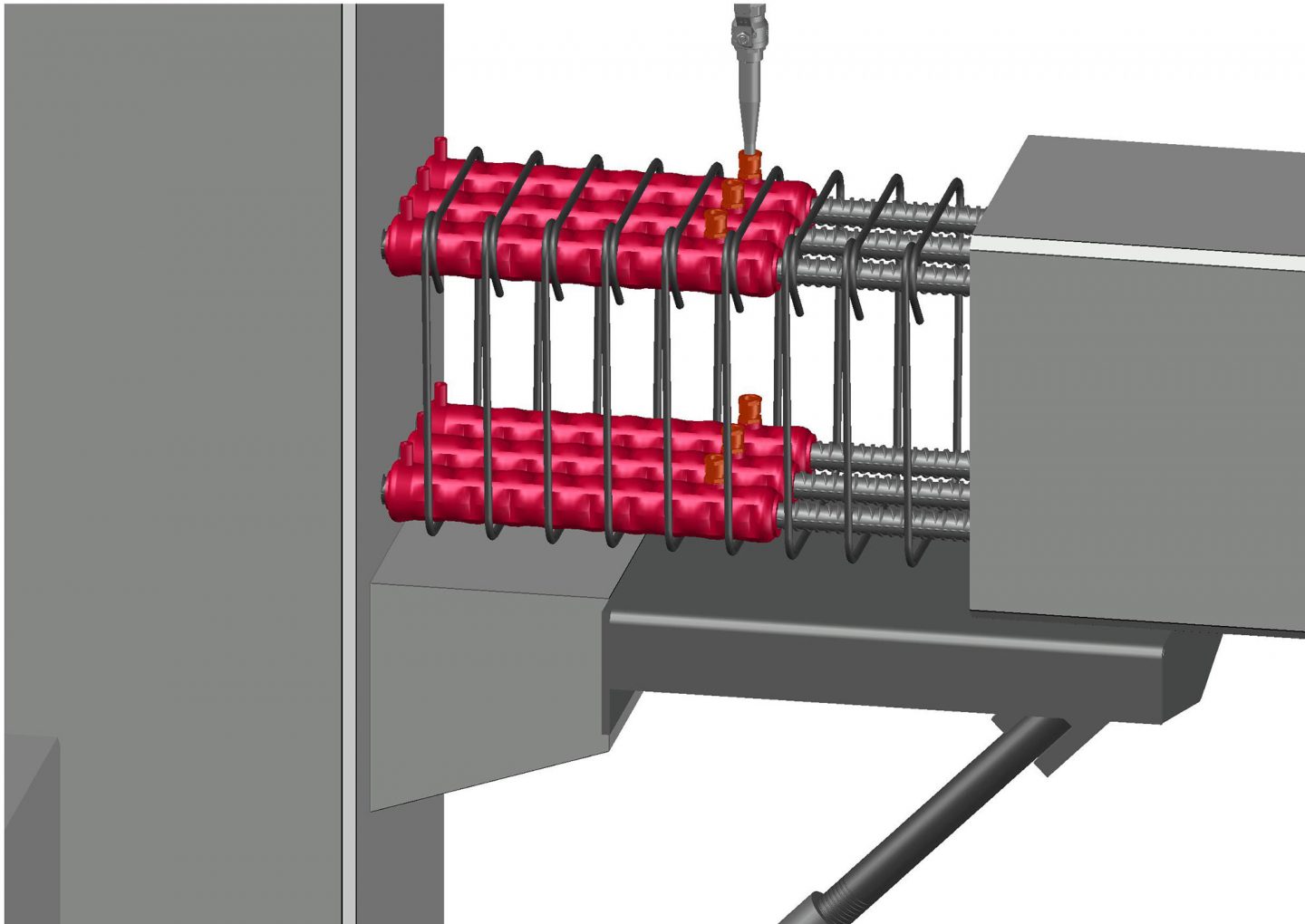 The innovation of the new B.S. CONTINUITY CONNECTION SYSTEM with INJECTION SLEEVE
For the connection between beam and column has the following features :
Horizontal adjustment of the sleeves: The system of the continuity connection allows the insertion of the sleeves in the horizontal part of the beam
High coupling tolerance: thanks to the large diameter of the sleeve of continuity connection
Universality: the sleeve of the continuity connection can be used with rebars of different diameters: from ø 12 to ø 32
Double adherence: the shape of the sleeve of the continuity connection is designed to guarantee the internal and external adherence of the system.
Continuous anchorage: Guaranteed by the sleeve of continuity connection that connects the beam-column reinforcements (perfect emulation of the structures in place) through the injection of mortar.
Temporary support: The support of the beam is guaranteed by the temporary support.
Ductility guarantee: High ductility steels are used.
Excellent fire resistance: B.S. Italia anti-seismic Continuity Connections are adequately covered and therefore protected by the concrete of the structure.
Structural calculation of the continuity connection : It is not necessary given the guaranteed emulation of traditional in-situ solutions as continuity connection . The system guarantees perfect continuity connection of the reinforcements between the two reinforced concrete structures . The connection provides guaranteed structural continuity and therefore does not require any additional calculation.