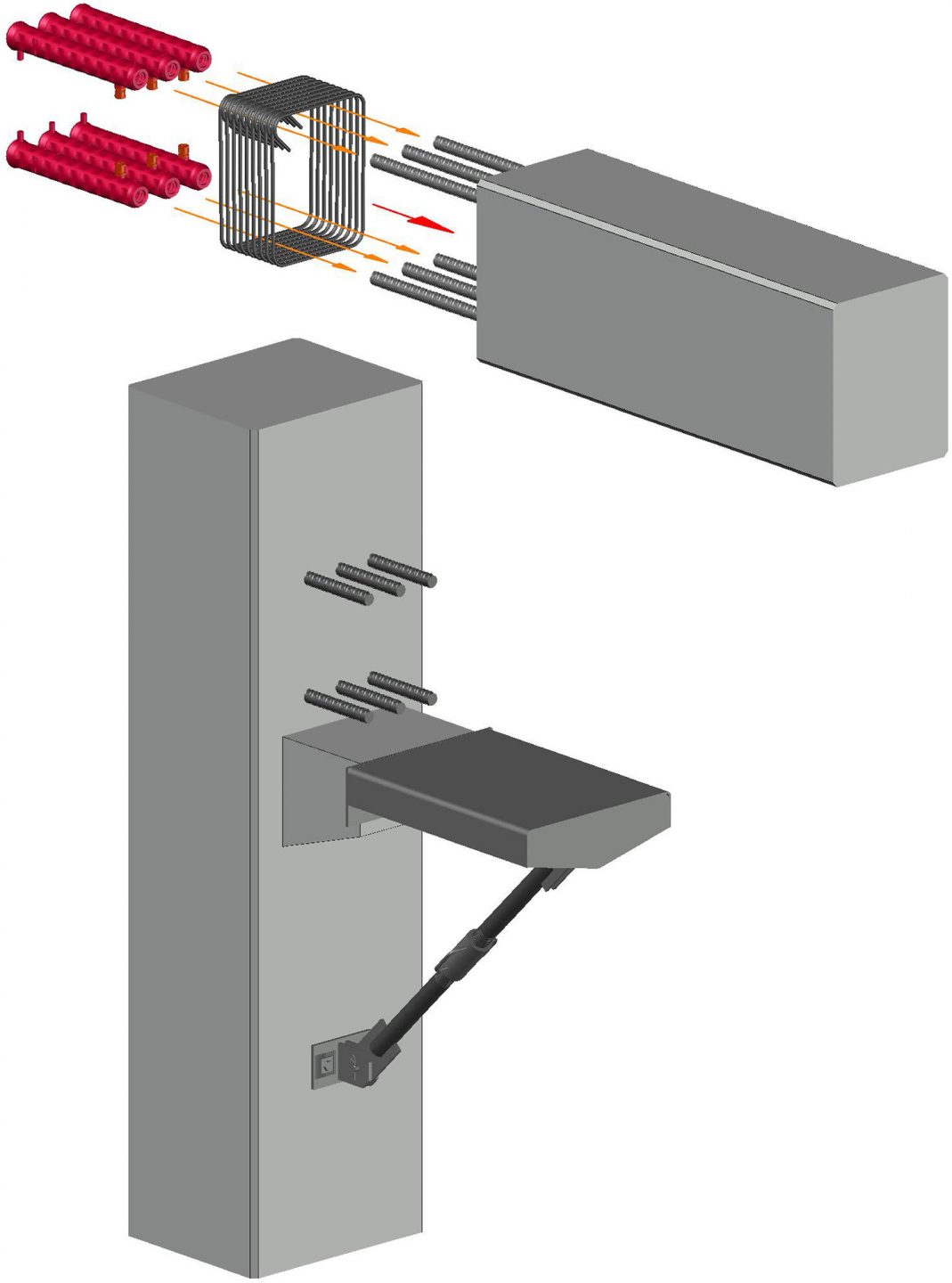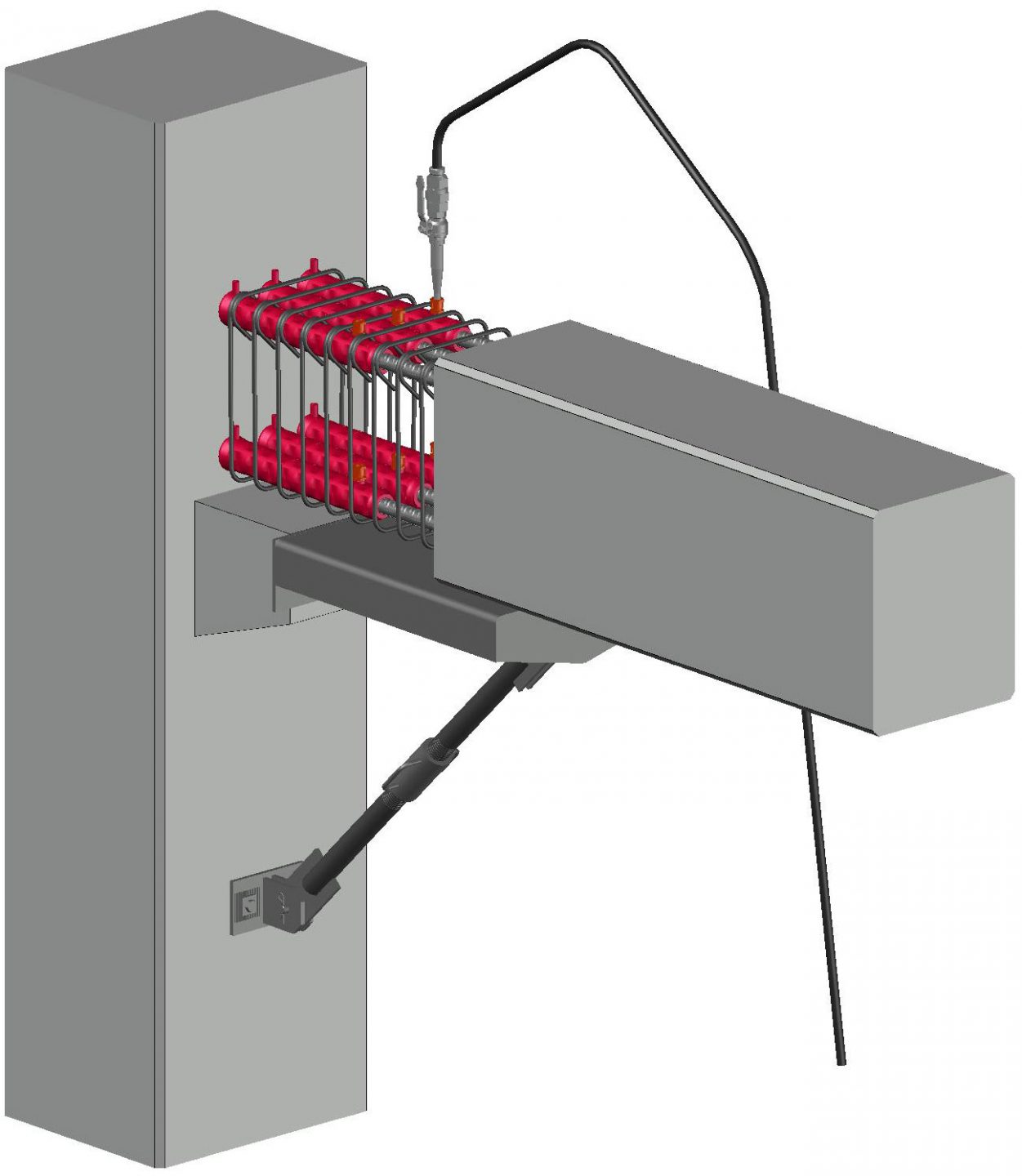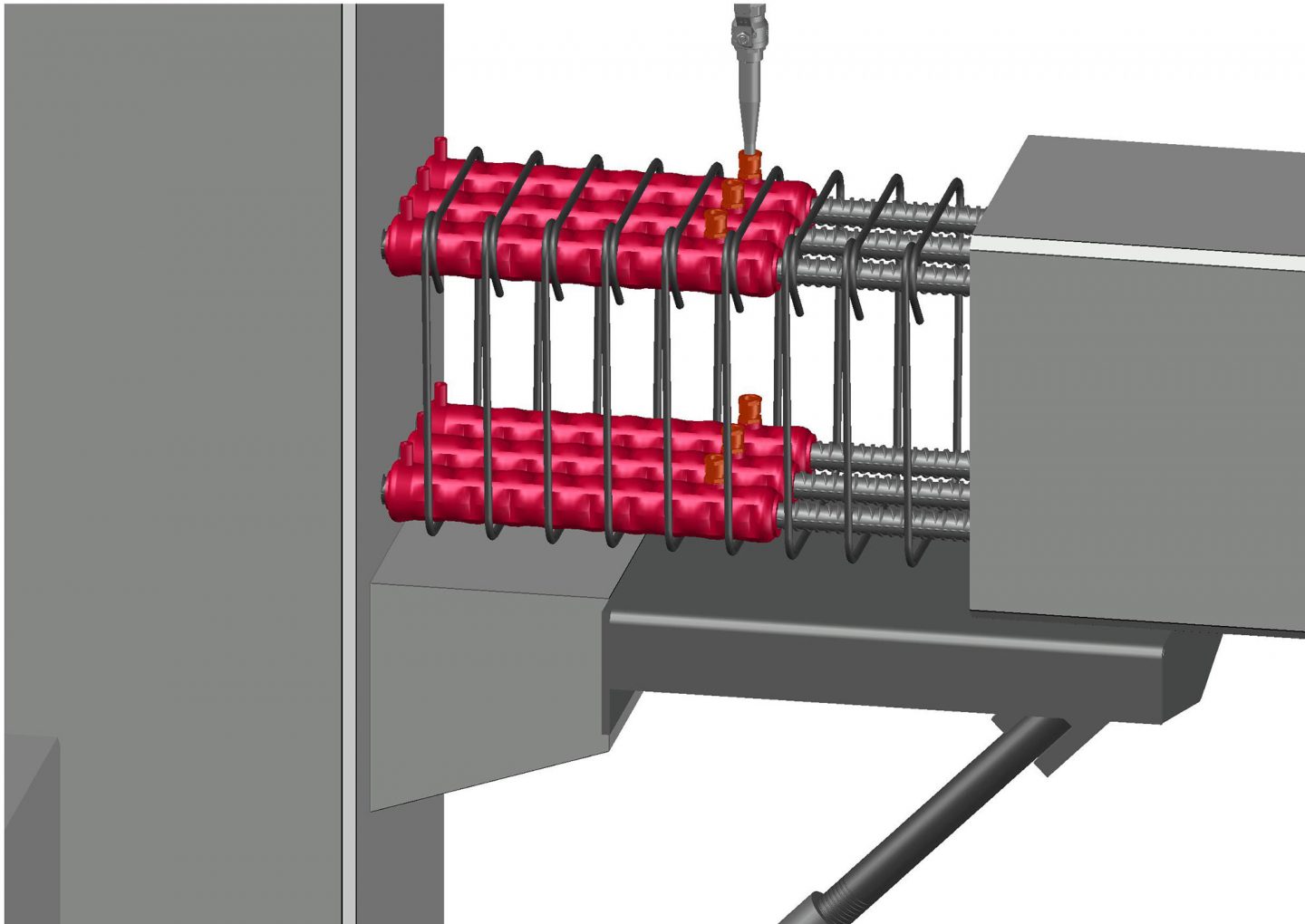 The innovation of the new B.S. CONTINUITY CONNECTION SYSTEM with INJECTION SLEEVE for the connection between beam and column has the following features:
Horizontal adjustment of the sleeves
The system allows the insertion of the sleeves in the horizontal part of the beam.
High coupling tolerance
Thanks to the large diameter of the sleeve.
Universality
The sleeve can be used with rebars of different diameters: from ø 12 to ø 32.
Double adherence
The shape of the sleeve is designed to guarantee the internal and external adherence of the system.
Continuous anchorage
Guaranteed by the sleeve that connects the beam-column reinforcements (perfect emulation of the structures in place) through the injection of mortar.
Temporary support
The support of the beam is guaranteed by the temporary support.
Ductility guarantee
High ductility steels are used.
Excellent fire resistance
B.S. Italia anti-seismic Continuity Connections are adequately covered and therefore protected by the concrete of the structure.